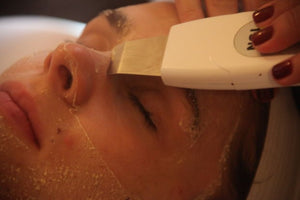 In-person
Clear and Repair
We use an extremely comprehensive skin health intake to completely customize your acne treatment plan.
This can include anything from deep cleansing, exfoliation massage, any necessary extractions, high frequency, enzymes, corrective peels, LED light therapy, professional serums, treatment masks, microcurrent, etc.
* 90-Minute Clear and Repair $240
(with Nichola $295)
Book an Appointment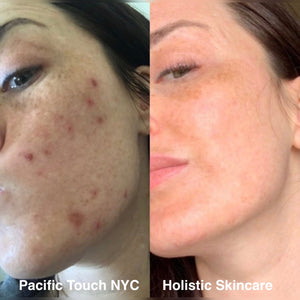 Virtual Consult
Video Deep Dive
During a 45-minute video call, we will do a holistic deep dive into your skin health and work out a customized action plan for healing your specific skin issues.
The video call includes:
Filling out a very comprehensive skin health intake. Checking to make sure all your skincare, hair makeup, and makeup is acne-safe using a resource we will provide. Keeping a skin health journal for a week which will allow me to get a snapshot of your day to day.
* 45 min virtual call: $195
virtual@pacifictouchnyc.com
Product Consult
Skincare Product Consultation
Based on a comprehensive skin health intake, we will make customized product recommendations from the acne safe lines we carry at Pacific Touch NYC. 
We will provide you with a pore-clogging list to use as a resource to check your current skincare, makeup, sunscreen, and haircare.
Unlike the video deep dive, this product consultation is strictly about formulating customized product recommendations and will be conducted entirely by email. 
* Product consultations: $75
virtual@pacifictouchnyc.com